Last modified on March 24th, 2019
Two WhatsApp Accounts in One iPhone without Parallel Space: Firstly, whatsapp, this app needs no introduction at all. All things considered, the best household messenger app across world for voice calling as well as video calling. It's a fact! To use 2 WhatsApp accounts in one android phone, we make use of parallel space app. Seems like, parallel space app works for only android, parallel space IOS version is not yet released. In fact, iPhone users can install tutu app helper to download WhatsApp Watusi. That is to say,WhatsApp Watusi serves as second WhatsApp account in the same phone. To install 2 WhatsApp accounts in one iPhone, we must download WhatsApp Watusi. Othman WhatsApp App and Watusi are parallel space alternatives for iPhone.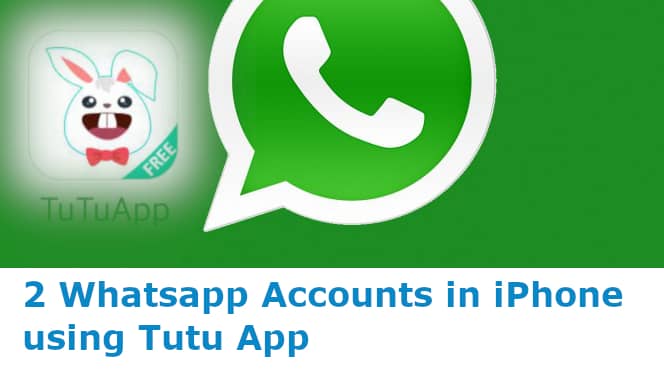 2 WhatsApp accounts for iPhone using Tutu App
To begin with, Othman WhatsApp 2 app for iPhone used to serve as parallel space like app for iPhone.  Currently, Othman WhatsApp 2 app is having some issues. Consequently, we can install WhatsApp Watusi ipa on iPhone using tutuapp. Not to mention, we don't need to jailbreak our iPhone to install two WhatsApps in one iPhone. Analogous to WhatsApp 2 app using Othman, we can install Watusi app using tutu app.
What is TutuApp? Tutu App serves tweaked applications for WhatsApp, snapchat and pokemon go. You can use multiple pokemon go accounts on single phone using parallel space, Tutu app can help you do the same without parallel space, without a doubt.
Install Tutu App on iPhone/iPad:
step#1 : visit https://www.tutuapp.vip on safari in iPhone or iPad.
step#2: click on download button to download tutu app 2.0 on to iPhone/iPad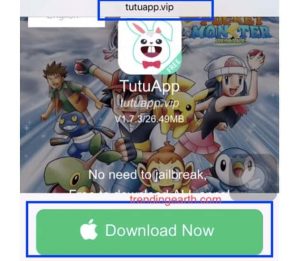 step#3: In case, if a popup appears to install, tap in install button to confirm. Please wait till the installation of tutu app gets completed, to proceed with installing two WhatsApp accounts in 1 iPhone.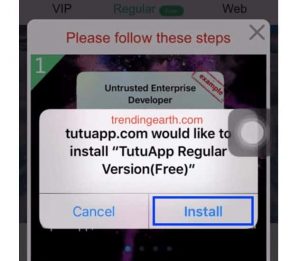 step#4: once the tutu app gets installed, we need to trust the app, as the app is from third-party source. To do that, press trust button, if any popup appears, click allow.
step#5: Otherwise, you can go to settings :> General :> Device management. Click the text below enterprise app, in my case it is Beijing Nation Sky Network  [your text may be different, like Brainstrom Technolabs ].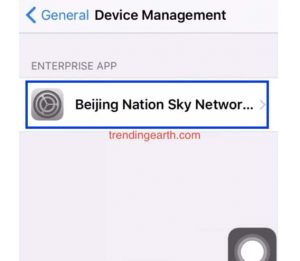 step#6: click on trust 'Beijing Nation Sky Network' and proceed to install WhatsApp Watusi.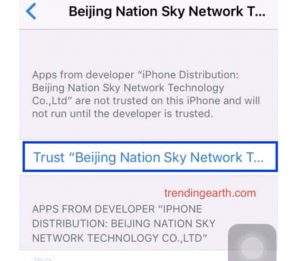 step$7: Done. You have successfully installed Tutu App on iPhone. Proceed to setup 2 WhatsApp accounts using Whatsapp Watusi.
Install WhatsApp watusi for iphone using Tutu App
Firstly, to use dual WhatsApp in one iPhone using tutuapp, we must download and install WhatsApp watusi latest version. Secondly, apps like Othman, Parallel space is unavailable for iPhones. With this in mind, for Parallel space alternatives, we must rely on tutu app store to install WhatsApp watusi.
step#1: Only if tutu app successfully installed, open the app and go to search bar.
step#2: search for 'whatsapp' and download WhatsApp watusi for iphone using tutapp search bar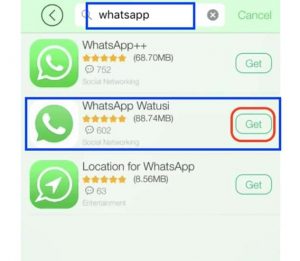 step#3:  Tap on Get,  if a popup saying 'tutuapp.com' would like to install 'WhatsApp Watusi' on your iphone.
step#4: After installation of WhatsApp Watusi, open the app and set your second WhatsApp account, as usual with verification
That's it. All Done! You can use two WhatsApp accounts now.
Recommended WhatsApp guides:
Save your WhatsApp status videos to gallery using  3 ways to save WhatsApp status videos
Keep Game of thrones music to your status videos using Add background music to WhatsApp status videos
Irritated about having 30 seconds limit to WhatsApp status videos, check how to post long whatsApp status videos.
It's so easy, right. Check out how to install  WhatsApp watusi account without verification to skip Whatsapp verification. To sum up, Tutu app helps us to install 2 WhatsApp accounts in one iPhone without parallel space.
Facing any issues to install 2 WhatsApp accounts in one phone using tutuapp? write to us in comments we can help you out. Also, let us know, if you are using any alternative parallel space like apps for iPhone or Android.