Last modified on February 6th, 2018
How to unsend or delete whatsapp messages permanently:  Whatsapp is one of the popular messaging apps that needs no introduction. Over a billion of people always communicate over the messaging app. After facebook's acquisition of whatsapp, it has rolled our several features like voice calling, video calling, chat pinning feature etc., It's users always wished to delete whatsapp messages after delivery. The wait is over! You can now unsend or revoke whatsapp messages after sending on both phones. The only catch here is that you can delete the sent messages from whatsapp on recipient and sender,  within 7 minutes. Though there are several circumventing techniques/cheats to delete messages from chat after 7 minutes, they are not official  yet. Until then, you can try out the guide to track whatsapp chats using Android Spy app.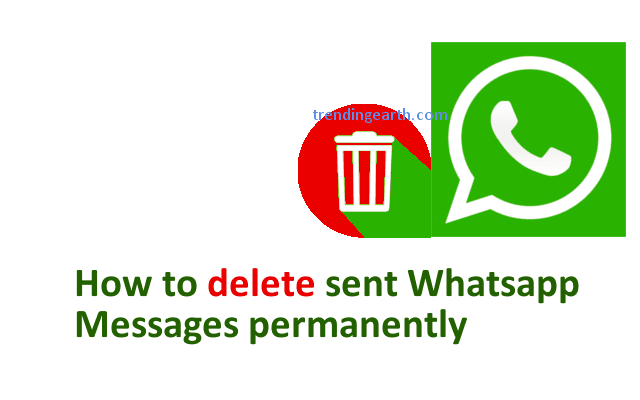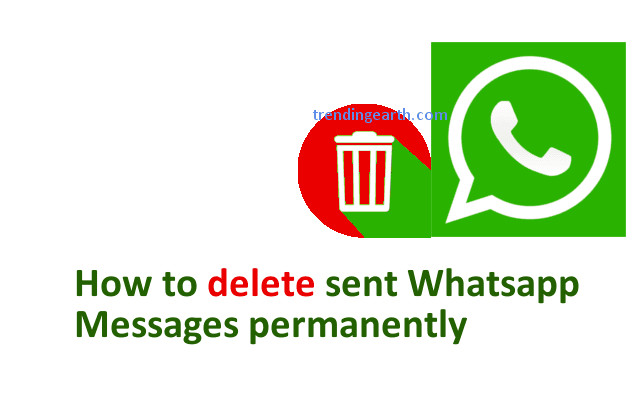 How to delete whatsapp messages after sending
In this tutorial, I will let you know the step-by-step process to unsend the delivered whatsapp messages. You can use this tutorial for messages with blue ticks/sent-receipts or one tick messages. All you have need to bear in mind is
Ensure that you have the latest whatsapp version on your android marshmallow/nougat or iphone. You can download it from Google Play store or iTunes store.
Both the sender or recipient/group of recipients needs to be using upgraded whatsapp version. Otherwise, though you delete sent whatsapp messages on your phone, the message gets deleted only on the recipients' apps with latest version.
You need to delete the messages within 7 minutes after sending, to permanently delete sent whatsapp messages. Past 7 minutes, you cannot delete messages for everyone.
Trying to save status videos in whatsapp? read the easy guide to save status videos to gallery without rooting. You can now post status videos more than 30 seconds using this post long status videos tutorial with no rooting.
4 Steps to delete Whatsapp messages permanently in 7 minutes
Step#1: Upgrade Whatsapp to the latest version.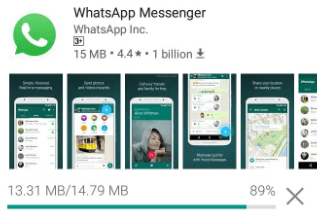 Step#2: Whenever you sent a message to a wrong chat or you sent the message by mistake to a whatsapp group. You just need to tap and hold the message/s to get a popup to delete whatsapp message.
Step#3: Tap the trash icon on the top header of whatsapp app to remove sent whatsapp message.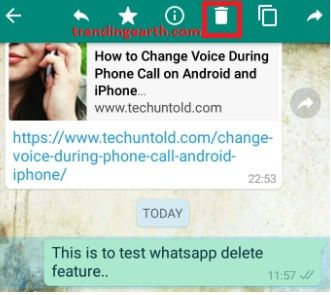 Step#4: A sleek window with three options 'Delete for Me' , 'Cancel', 'Delete for everyone' gets popped up.
You can go with 'Delete for everyone' to permanently delete the sent message in all the recipients' phones in the group.
If you opt 'Delete for me' option, the message gets deleted only on your android marshmallow or nougat phone.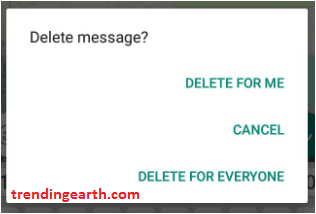 Step#5: You get a message 'you deleted this message' on your phone, while the recipients get a message that 'this message was deleted' on their whatsapp application.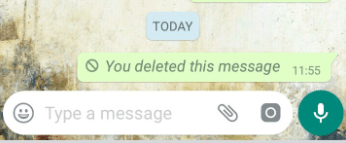 That's it! you can know unsend whatsapp messages in 7 minutes with the above four fabulous steps. You must be very agile in deleting the sent messages before blue ticks appear. Once the sent receipts appear, as you know, the recipient have already seen the messages you have sent. It means that if you delete a whatsapp conversation, the other person knows. Very soon, we are going to present a clean and useful tutorial on how to delete whatsapp messages after 7 minutes.