Last modified on September 13th, 2016
Google has now come with an idea to explore the nature and environment in augmented reality. It has now released an app called Google Cardboard Camera app. The Google Cardboard Camera apk lets you take the nature and environment photos when you are out for a get together with your friends. The images will be in an augmented reality view. It lets you to see the captured images in virtual reality mode. You can view them in 360-degree glory. This Cardboard camera app is now available for android and iOS devices. You can have a feeling of looking far distance objects as far as they are and nearer objects look as nearer they are. Just like real objects feeling.
With this Cardboard Camera app you can capture and share beautiful virtual reality photos with your friends and family. You can capture the beautiful scenery in the portrait mode. Later, you have a option to share the captured virtual reality images with in the cardboard camera app. You can share them via facebook , email etc. It is available both in App store for iOS and in Google Play store for android. It is another augmented reality app similar to Pokemon GO app for iOS or android.
Features of Google Cardboard Camera app:
Capture beautiful panaromic scenery .
Capture Virtual reality photos .
Share the captured augmented virtual reality photos with your friends and family members via facebook and email.
No signup or sign in is required.
This app is easy to capture and share the virtual reality photos. You can also try Google Nik software for creating artistic works on your Windows 10/8.1/7 PC and Mac.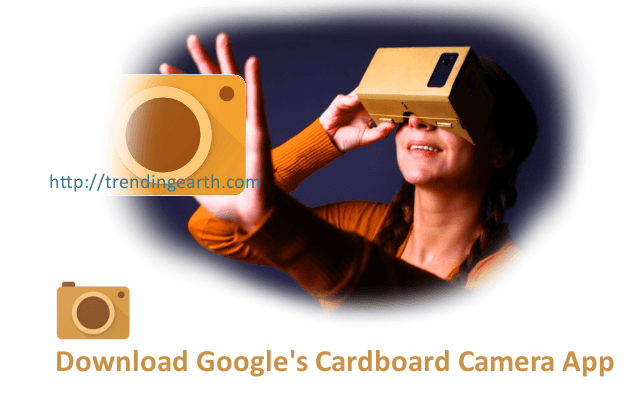 How to install Google Cardboard Camera app:
Step#1: Download Google Cardboard camera apk from play store in android/ App store on iOS device.
Step#2: Search for Cardboard camera app.
Step#3: You can see the Cardboard Camera app.
Step#4: Now install from the respective stores for android/iOS.
Step#5: Run the app and enjoy the virtual reality photos and share them.
check out Google hands free app to make digital payments easy from your android lollipop or marshmallow phone.
Compatibility:
It requires iOS 8.0 or later.
It is compatible with iphone , ipad and ipod touch.
It is compatible with android and its latest versions.
What are your waiting for ? Download and Install the Cardboard Camera app on your android/iOS phones or tablets now.