Last modified on September 13th, 2016
Pokemon GO Lover!!! Caught all the Pokemons? Not yet? Ready to catch your desired Pocket monsters? Then you can try latest Pokemesh apk for android, a location spoofing app to catch'em all. You can catch your desired Pokemons with apps like Fly GPS, Pokemon GO Goupan etc.You can just spoof your location with these Fake GPS apps. With location spoofing,  you can catch the Pokemons present in your desired location. But, the Pokemesh apps not only spoofs the location it informs you about Pokemons.
Pokemesh is now available in android and iOS devices. Pokemesh displays all the Pokestops, pokegyms and pokemons present in the spoofed location by you. Pokemesh not only displays the Pokemons in the spoofed location, but also shows you till what time the pocket monsters will be there in that area. You can run Pokemesh in android phones, ios/iphones, PC, Mac etc.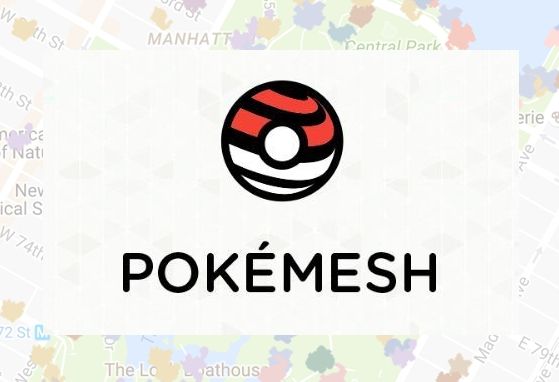 What is Pokemesh?
Pokemesh is the replacement of pokevision. Pokevision lets you track and locate Pokemons. But, the Pokemesh let's you catch the pokemons at your desired location. It is a real-time map that shows you pokemons near you. It not only shows you pokemons but also show you the Pokemon GO elements like pokestops, poke gyms etc. You can spoof your desired location and catch only the pocket monsters you want. You can turn off the pokemons which you do not want to collect. It is an real-time app that shows you till what time the pokemon stays there. You have t0 catch the pokemons in that time only. you can download pokemesh apk for android.
Read: How to hatch pokeeggs in an incubator easily without walking
Features of Pokemesh:
Display all the Pokemons, Pokestops, Poke Gyms.
Adress bar to show your desired location.
Search bar to catch your desired Pokemon.
Real-time map that shows you Pokemon GO elements.
App runs in the background and shows you notifications of your desired Pokemons.
How to install Pokemesh apk for android and iOS:
Step#1:  Download Pokemesh apk from https://www.pokemesh.com/ link.
Step#2: The downloaded apk file is then installed in android/iOS device.pokemesh IOS version is not available yet.
Step#3: Run the installed Pokemesh app in your device and you can enjoy the tool to catch your desired Pokemon.
Step#4: If there is any notification showing "Pokemesh is not working", reinstall the apk and problem is solved.
You need to sign in with your google account to use the pokemesh app on Android. You may also get banned , if you use this app. There are two types of pokemon account bans, Soft bans and permanent bans. So, use this third-party pokemon go app at your own risk. You can also try with other apps like Guopan Apk, Fly GPS apk for android and Joystick app without rooting . Pokemesh is one of the best pokevision alternative. Download Pokemesh apk for android right now and keep playing.