Last modified on March 24th, 2019
Download Dual Whatsapp without ogwhatsapp and whatsmapp: You need to get parallel space for android to use two snapchat or clash of clans accounts on same android phone. parallel space app for iphone/iPad/iPod is not released yet. To download whatsapp for Windows 10/8.1/7 PC, you can use Bluestacks 2 offline installer.To run dual whatsapp on android without rooting, you need to install Parallel  Space Multi Accounts Apk from Play Store.Using Parallel Space Android App, you can run two whatsapp accounts or parallel whatsapp as well as any other android apk without rooting. Finally, a perfect solution to install and run two whatsapp accounts on single android phone without ogwhatsapp and whatsmapp has arrived. Parallel Space Multi account app is not available for iPhone/iPad/iPod Touch.Parallel Whatsapp iPhone version of the app will be coming soon. iPhone version of Parallel Space app is not released yet.
iPhone users can read  how to use 2 whatsapp accounts in 1 iPhone using whatsapp Watusi app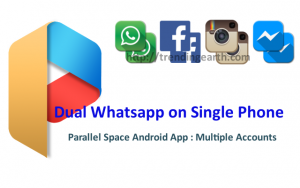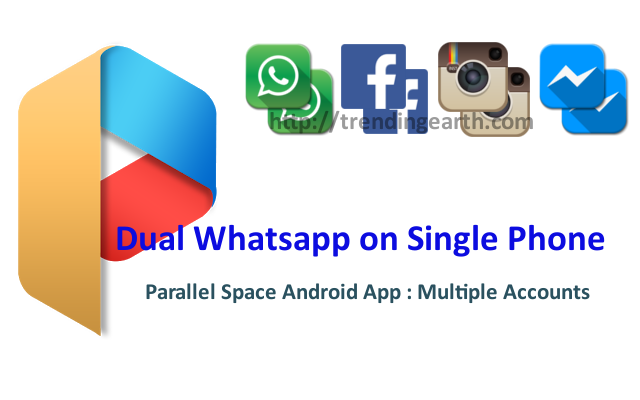 If you are searching on how to use same whatsapp account on two phones? Look into this Whatsapp activation guide
Whatsapp Desktop App for Windows 10/8.1 PC and Mac OS X is released. Hurry up! to use whatsapp on Windows 10/8.1 PC.
Using Snapchat, Social messaging app? Look out Snapchat alternatives for iPhone or android
Do you wish to install whatsapp without phone number verification? then check out 3 Ways to install whatsapp without number 
If you want to stay on Whatsapp  and run parallel whatsapp on android / iOS phone, read the following article
Dual Whatsapp : Install Parallel Space Multi Accounts App without rooting
To install and run parallel whatsapp accounts, ogwhatsapp apk and whatsmapp apk are other alternative android apks.Yet, using ogwhatsapp and whatsmapp apks for dual whatsapp is a tedious process and not official too. Using two whatsapp/instagram/facebook accounts on single android phone is a cakewalk with this Parallel Space android app.Moreover, there is no need to do android rooting to run dual whatsapp accounts or parallel whatsapp accounts. I will guide you on how to setup second whatsapp account using Parallel Space Android app. Parallel  Space iPhone version is not yet released.
Watch the complete video on how to install Parallel space app to run second snapchat/clash of clans account on Youtube.
Step#1: Download Android app,  Parallel Space to your sleek and sexy smartphone.
Step#2: Install the Parallel Space app  by clicking Install option to start with.
Step#3: After the Multi Account app is installed, open the app with a gentle tap on Parallel Space icon. Now proceed further to install dual whatsapp in one phone. This parallel whatsapp app iphone version is not available,
Step#4: Then, you can see the below screen to set up dual whatsapp or any other android app without rooting. Tap on the + symbol to add dual whatsapp.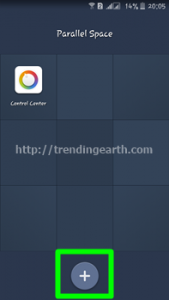 Step#5: You will be prompted to add an android apk, select Whatsapp  in the list to run two whatsapp accounts on single android phone. You can choose any other app to have its second account. This means you are running parallel whatsapp accounts in single android phone/ iOS based iPhone/iPad/iPod touch.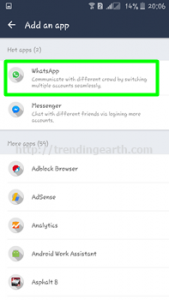 Step#6: Tap on the Whatsapp icon in the screen to install your second whatsapp account using Parallel Space Android App. iPhone Users need to wait till the official release of the app for iPhone to use Parallel Whatsapp on iPhone.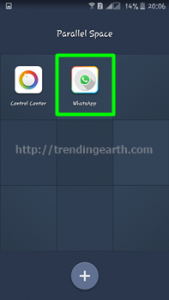 Step#7:  Tap on Agree and continue. Provide your country and phone number to use whatsapp two numbers on Android. A whatsapp verification code will be sent to your second whatsapp number. Enter the code to run dual whatsapp.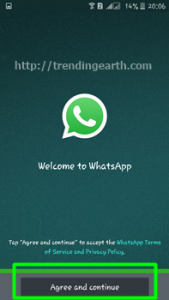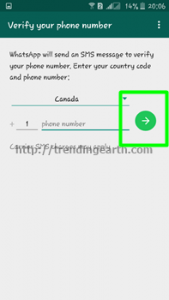 Step#8: Done! Your second whatsapp account is ready to use. Whenever, you wish to run second whatsapp account, open Parallel Space android app and tap on the whatsapp icon.
Using Whatsapp Bluestacks on Windows 10/8.1/7 , you can use online Whatsapp on Windows 10/8.1/7 without using bluestacks or youwave.
Still using Kitkat on your phone? Check out reasons to upgrade kitkat to lollipop/marshmallow to use dual whatsapp.
Already using Lollipop? Then check out upgrade to marshmallow features to install marshmalow on your android phone.
This guide will help you to run dual whatsapp account without rooting android phone. Follow the above steps to set up multiple messenger or facebook or instagram accounts easily. The procedure is same as the above. Using Parallel Space Android app, you can also have multiple gaming accounts on a single android phone. Wait few more days to download Parallel Space for iPhone/iPad/iPod Touch.Download Parallel space android app to your phone and enjoy using second whatsapp account without rooting.Parallel Whatsapp iPhone version download is not yet announced. We will provide updates about using parallel whatsapp on iOS gadgets soon.