Last modified on April 23rd, 2016
Opera Free VPN Browser: Latest version of Opera developer software comes with unlimited free VPN service. To protect anonymity, web surfers opt for premium and free VPN softwares like Cyberghost or Psiphon. Mac or Windows 10/8/7 users search for free vpn software download. Android techies use FlashVPN or OpenVPN as free VPN android apps. With latest free opera vpn software download, you can get unlimited free vpn service within browser. This free VPN access is available for opera desktop browser for Linux/mac/Windows 10 or 8.1/7. Opera free VPN Android browser download might be available soon. I will guide you to enable opera free VPN service Windows/Mac/Linux.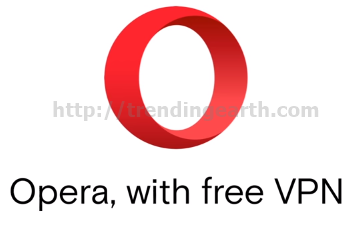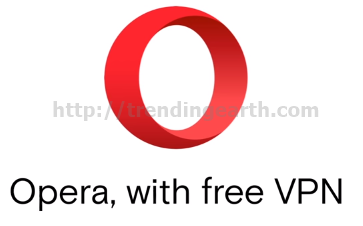 Before we proceed, Download the gadget-specific Opera Developer vpn software to avail free opera VPN service. There is no need to download premium VPN softwares to get this service. It is absolutely free.
Steps to Enable Opera Free VPN Service in Windows/Mac/Linux
step#1: Download the free Opera VPN browser to your Windows 10/8.1/7 PC or Mac.
step#2: Run the installer to install the developer version of Opera VPN browser. Wait for the opera setup process to complete.
step#3: Then, run the web browser app. Go to opera Menu :> Settings :> Privacy & Security .
If you are on windows 10/8.1/7 PC, press Alt+p hotkey to open opera settings.
step#4: Look for the VPN related settings of the browser or search for VPN in opera search box.
step#5: By default, Enable VPN setting is disabled. Check the tick box to avail unlimited free opera VPN service.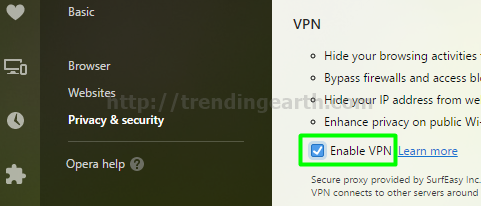 step#6: From now, an orange VPN icon will appear beside the location bar. Your opera VPN enabled browser will use the opera VPN server settings. Currently, the opera free VPN service is provided using servers in US, Germany,Canada.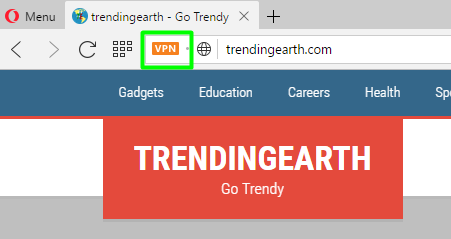 step#7: Hurray! you can now surf anonymously using the opera free VPN Software.The orange VPN icon turns to blue, if you are able to use the free opera VPN service.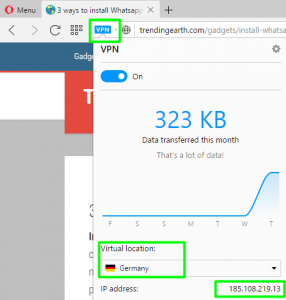 Have passion for photography? Use free Google Nik Image Editing software to enhance your images.
Check out how to activate whatsapp account without phone number  and connect with your whatsapp friends.
Watch the promo video of this opera free VPN software


Using this free vpn software for windows PC/mac, you can visit restricted websites, protect your anonymity, Hide your IP address etc., Hope that Opera releases free vpn for android users too soon. If you face any problems to enable Opera free VPN service in Windows / Mac  , please inform us through your comments. Our Trendingearth team will help you fix the opera free VPN software related issues.