Last modified on August 21st, 2017
How to set/post long whatsapp status videos ?  Everyone  got adapted to status videos/photos on whatsapp. You might also saved some of the whatsapp status videos using Story Saver app. Sometimes, you get frustrated with the status video limit, it's too low, about 30 seconds.Maximum size of a video, you can share on whatsapp is 16 Mb. You cannot increase WhatsApp status length limit without rooting. You can disable whatsapp video size limit using  watweaks by rooting  your android marshmallow/nougat/lollipop. However, without rooting, there are some easy ways to post/set lengthy whatsapp love videos as your romantic status using the below techniques.
There are two simple ways to set very long status videos. The methods are very trivial and all you need is some bytes of internet. I let you know how to post long status videos via whatsapp using rooting also, in the tutorial.
Before we move on, you may be interested to install whatsapp without verification code , if you wish to set the app without any whatsapp activation code issues. You can use two whatsapp accounts on a single phone using parallel space app.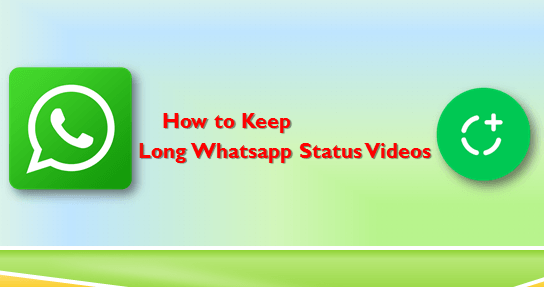 2 Methods to Post Long Whatsapp Status Videos
Who doesn't wish to reveal the loving moments with their buddies? Everyone does and with whatsapp, it's much easier. As whatsapp status stories gets disappeared in 24 hours post update, you don't need to worry about your privacy. You can download latest whatsapp version before you proceed. Two ways to set/post  long status videos on whatsapp are –
Online Whatsapp Status Video Splitters
Whatsapp Video Optimizers
Method#1 : Splitting the status Videos
To put a check the status video time limit of 30 seconds, you can split your video into parts of 30 seconds each. Then you can set the videos as your whatsapp story. You don't need to install any app on your android/iphone. You can just use your Google Chrome browser on your android. You can use Safari on your iPhone 6s/6S Plus to post long status videos on whatsapp.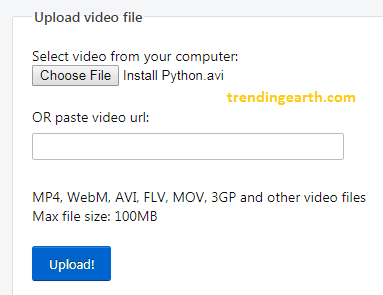 Now, you need to set the start time and end time.
As Whatsapp default time limit for status videos is 30 seconds. Keep 0(Zero) as start time and 30  as End time.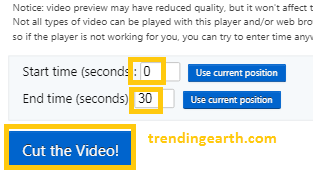 Tap on "Cut the Video" to get the splitted video.
You can repeat steps 4 and 5 until you process your entire video and save the split whatsapp status videos.

Now, you can post the split videos as your whatsapp status videos
Method#2 : Using Whatsapp Video Compressors
Instead of setting the long romantic video as your whatsapp status, you may wish to post it to your buddies as is without trimming. But, when you upload the video, whatsapp video trimmer gets opened up and you need to do the trimming. Oops! What can I do now? You can now check video compressors available for your mobile platform and install one of them to post long whatsapp status videos.
Video Compressors for android :
several video optimizers/compressors are available for android platform. Some of them include Video Converter Android, Video Compressor, Video Compress  etc., I would recommend Video Converted for whatsapp status videos. It has clean user interface to go with. You can easily compress your videos and using the crop option in these video converters, you can post long whatsapp status videos.
Video Compressors for iOS/iPhone:
There are very few video compressor apps available for iOS,. Video Compressor is the best among them. The app has several modes like HD, VGA and low quality compression. It is very useful app to compress send long whatsapp videos to friends.
You can now screen your android phone to computer using vysor chrome app. You can also mirror whatsapp to a windows PC using Whatsapp Desktop app.
I hope the above two methods to set/post long whatsapp status videos are quite useful and easy to implement. If you know any other method, please let us know. You can also provide any video compressor names, you find worthy to mention. I hope the developers increase whatsapp status video limit without need of rooting your phone.