Last modified on July 31st, 2016
Reasons to download Marshmallow OTA update for Lollipop: Marshmallow features are out! When will I get marshmallow update? A million dollar question. Android techies usually update android version via OTA updates.As a legacy, Google releases its android updates first to Nexus devices.So, Nexus geeks can download Marshmallow updates for Lollipop early. Most of the manufacturers like HTC, Samsung, LG etc., put  OTA updates downloadable, after some months of Marshmallow release.
Wishing to run two Whatsapp accounts on same android phone? Install Parallel space app to run dual parallel whatsapp on a single smartphone. You can also install whatsapp without number. Snapchat app is posing a threat to whatsapp fan base. you can also try snapchat for your android.
Look at the lovely features of tasty marshmallow bite-by-bite till the marshmallow OTA update download is available. Upgrade for Android Lollipop 5.1.1 is Android Marshmallow 6.0. Marshmallow brings several charms with its update from lollipop.These luring Android marshmallow 6.0 features tempts us to upgrade lollipop using marshmallow OTA update.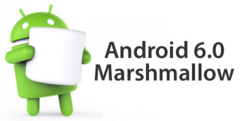 Reasons to download Marshmallow OTA update for Lollipop
With upgrade from lollipop 5.1.1 to marshmallow, you can get a aurelia borealis experience. Yes, Android marshmallow features a eye-feasting GUI alongside maximizing marshmallow battery life. To answer questions like when will I get marshmallow? Google for marshmallow OTA updates to check if you can download marshmallow updates based on your hardware manufacturer..
Let's pay with Android Pay
You can use Android Pay, after you download and install marshmallow OTA update from lollipop. Similar to Apple Pay, Android Pay marshmallow feature allows you to do wireless transactions. All you need to do is to store credit card or debit card details in this digital wallet. Worried about Android Pay security? you can use Android Device manager to remotely wipe out personal data on your marshmallow phone. This futuristic payment system is one of the promising Android marshmallow features. You can use Android Pay once you upgrade from android Lollipop to marshmallow.

Read the differences between Android Pay and Apple Pay and Samsung Pay
Download Hands Free App for Android/iOS phones to pay money without using hands/wallet
Finger Print Feature
Those days are gone! typing a PIN / drawing a pattern to unlock a Android smartphone. Now Finger print Marshmallow feature lets you unlock your smartphone with your finger print. Marshmallow authentication features like this lets you do in-app purchases with your touch. Upgrade Lollipop to Marshmallow using OTA updates(if available for your device) to leverage on these marshmallow features.
All-powerful Little USB Type-C
Most of the users worry about marshmallow battery life. Even after lollipop upgrade from kitkat, users face battery draining fast issue. Newly invented USB type-C lets you improve your marshmallow battery life. After you upgrade from lollipop to marshmallow via OTA update, your marshmallow features support to take advantage of USB Type-C hardware, if your smartphone possess any. USB Type-C allows you to charge your battery within few minutes once you plug your charger into sockets.
Read how to improve battery life after marshmallow update
System UI Tuner
After upgrading kitkat 4.4.2 to Android Lollipop, you should have experienced a elegant GUI. Marshmallow features, a very cleaner user interface with its in-built System UI Tuner. Notifications Drawer toolbox usually has several tools to play around with Android OS. Sometimes, the toolbox itself looks cluttered. With this Marshmallow feature, System UI Tuner, you can customise which settings should appear in notifications drawer. This is quite a useful marshmallow featurea available after you upgrade android version from lollipop to marshmallow.
Doze Marshmallow Feature
With Marshmallow OTA update for Lollipop, comes Doze feature. This marshmallow feature uses motion sensors to detect the state of phone. If the phone is not moving, it reduces battery life by stopping unnecessary android services. Such marshmallow battery life tasks include Wi-fi, Syncs etc. Doze marshmallow feature have control over all andoid apps.So, besides USB type-C support, with Doze feature, Marshmallow battery life improves a lot over lollipop battery life. Get Marshmallow OTA update for your specific smartphone from official sites to avoid marshmallow update problems.
Using whatsapp on Lollipop/marshmallow? Now, Do you know that you can install two whatsapp accounts on single Android Lollipop/marshmallow phone using Parallel Space Whatsapp App. Try the dual whatsapp on Lollipop phone now with this app.
Memory Adoption Marshmallow feature
Marshmallow put check for treating external memory card as separate entity. With marshmallow OTA update download, you can use memory adoption marshmallow feature to visualize phone memory along with card memory together. Lollipop OTA upgrade didn't provide this feature. This is one of the remarkable difference between lollipop and marshmallow. Android M's file manager has got amazing features like ES File explorer.
Multi-Window Support by Rooting Marshmallow
If you have expertise in rooting and flashing Android M OS , you can get multi-window support marshmallow feature. with this Android M feature, you  can run two Android apps at a time, splitting the screen. It can be viewed as multi-tasking marshmallow feature. Rooting android M is not safe as it may lead to several problems after you upgrade to marshmallow from lollipop.
Check out if you can upgrade from lollipop to Marshmallow. This link will answer your question, when will I get marshmallow update?
Trendingearth.com keeps you updated with the release date of Android N too. Ansroid N name and release date is not yet announced. stay tuned to trendingearth.com to know more about Android N updates.
Let's upgrade android version to marshmallow and experience the Android M features. I would recommend you to get marshmallow update for better battery life, bug fixes, security. You can upgrade lollipop to Android M via OTA updates or using flashable ROMs.I recommend There are several other reasons to update android lollipop 5.1.1 to Marshmallow 6.0.1.