Last modified on February 6th, 2018

Whatsapp, millions and millions of people around the country are using this app to stay in touch with their family, friends and loved ones.It is an app that replaces the sms, moreover in this app you can share pictures, videos, documents etc.This app releases its updates frequently, and the latest update is the video call update.With this video call update, you can have a face to face conversation with your family, friends and the loved ones. How to record whatsapp video call has so many methods to follow on.
How to Record Whatsapp Video Call?
Is this it in your mind? Don't worry we will help you out. Whatsapp video call is compatible with all the latest updated mobiles. Whatsapp Video call is supportive to Lollipop, Kitkat, Marshmallow. As long as you have internet on your mobile, you can make whatsapp video call to anywhere anycountry at anytime. There are ways to record the whatsapp video call on your android/iphone. You can easily record whatsapp video call by the following apps.
Record Whatsapp Video Call on iPhone:
Recording whatsapp video call on iphone is a very easy process. As the iPhone has screen mirroring option with its Airplay option, you can record whatsapp video call without any difficulty. All you need to do is to install Apowermirror. Apowermirror is an mirror screening application. It helps you to control your android/iPhone with PC/Mac respectively. It can record the screen with desired resolution.It is compatible to the latest updated version of Android, iOS.
For iPhone users:

Connect your iphone to the Mac/PC with USB/wifi with Apowermirror installed in.
Swipe up from bottom in your latest updated iPhone and choose AirplayMirroring.
After tapping on Airplay Mirroring, connect by clicking on your name of MAC/PC.
You can see your iPhone mirrored screen on MAC/PC.
Click on the start recording button or "CTRL+R" to record whatsapp video call.
To stop recording whatsapp video call once again click on the recording icon.
For Android users:
Download ApowerMirror from Google play store on Android.
tap on wifi and select the mirror option on your android devices.
With that your android screen mirrors on your PC.
Start the video call on the mirrored screen.
Now tap on record icon to record whatsapp video call.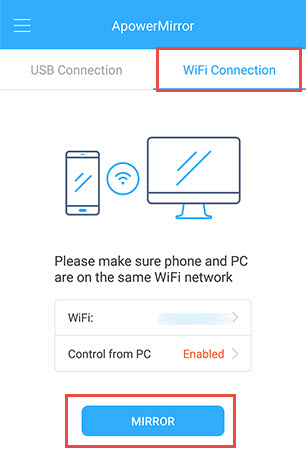 Rec. (Screen Recorder) for Android users:
Rec. is a screen recording app for android users. It is a full screen configurable app where you can have many settings to have a clear and HD video. It does not require any PC or laptop. This app is suitable for android 4.4 and the latest versions without any root.
Download and install Rec. (Screen Recorder) from Google play store.
Run the app and configure the settings such as size, bit rate and duration.
Set the file name and click on "RECORD" button that let's to record your android screen.
Now open Whatsapp and make a video call.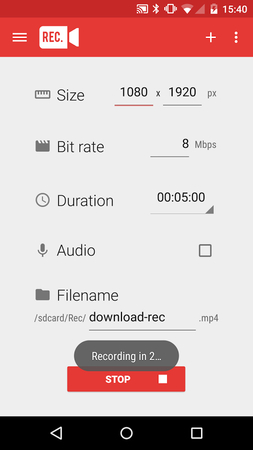 NOTE: You can also mirror your android screen on PC/Laptop by using VYSOR app.