Last modified on August 20th, 2016
Download Lifestage App for Android/iOS: FB unveiled lifestage app for teens with age less than 21. It may be the answer for Snapchat CEO rejection act of $3 Billion offer in2014. Currently, Lifestage app is available for iOS. Lifestage app for android free download is not available.You can download Lifestage app for iOS from US iTunes App store. It is the brain-child of Michael Sayman, FB product manager. Unlike other numerous messaging apps like Whatsapp, Snapchat, Hike, there is no way you can converse with your friends using Lifestage. It is absolutely no threat to snapchat, however, teens below 21 can be it's fanbase.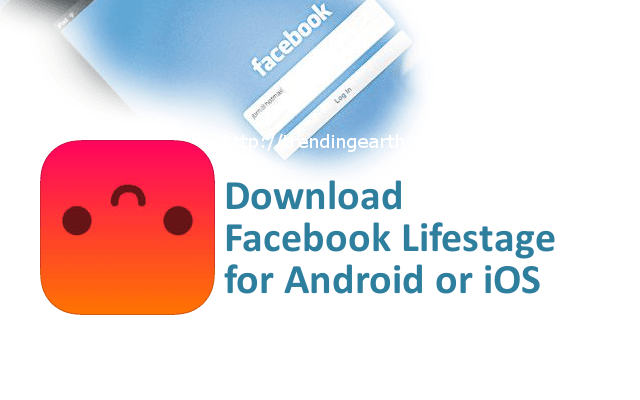 Download Facebook Lifestage app
Lifestage app aims at expressing ourselves with videos instead of traditional boring text. Thus making us more lazy without using keyboards, LOL. Anyone who is above 21 can only see their profile. Teens below 21 can download facebook lifestage app for android or iOS and update their profiles with Videos. The more details you provide with small video clips, Lifestage collages all your clips and shows in a single video profile for others. few of Lifestage Questions include your best friend, happy face, sad face, like, dislike etc.,
Download Lifestage from iTunes
Download Lifestage for Android(not available right Now)
You can start with Lifestage without FB account. Just sign in and enter your school name. Then, you canstart updating your Lifestage profile with videos. Once 20 people from same  school join Facebook Lifestage, you can see their profiles coming in your news feed. So, your school unlocks only when 20 of your friends join Lifestage.
You can reach your school mates using their Reach me text in their Lifestage profiles. They can provide snapchat id/ instagram ID.
After the apps like Pokemon GO, Prisma hitting the market and going viral.Now, It's time for Facebook's Lifestage.This is the time you need to project your social profiles with apps like prisma, Lifestage. Download now, Facebook Lifestage for android and iOS and connect with your high school friends like Michael Sayman.
Note: Everything you post in Facebook Lifestage is always Public. So, anyone from your school or nearby schools can see your Lifestage videos. So, You must be careful while posting after you download Facebook Lifestage for android/iOS.
Get the app and share your experiences with us through comments.