Last modified on May 11th, 2016
Fitness Apps to Stay Healthy: With sleek smartphones in our hands, you can get weight-losing apps for your iPhone or Android. Staying fit in today's world is of utmost importance. Several fitness apps for iPhone/Android are available for free. Apple app  and Google Play stores allow us to download fitness apps to iPhone and android. I have hand-picked such free fitness apps for Android and iPhone users.You can now stay more healthier with these weight-losing apps. Make use of TrendingEarth health capsule  and keep your body fit. Download the health and fitness apps for your gadget and balance your mind and body. Note that the premium versions are also available for the below fitness apps.
3 Free Health & Fitness Apps for iPhone and Android
Out of the enormous collection of fitness apps, I was unable to pick out the best ones for me. I googled for the best fitness apps available for my Samsung Galaxy J5 to lose my weight. I could able to find some laudable health apps for my Galaxy J5 running Lollipop. I am sharing such free health apps for Android or iPhone/iPad/iPod Touch.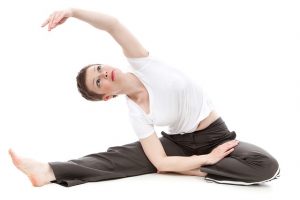 MyFitnessPal's Calorie Counter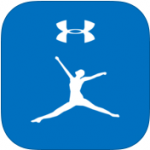 To check up the calories count of your cheese burger or Chicken Sandwich, you can take help of Calorie Counter app.This Diet tracker app is available for Android and iOS platforms.You can use Calorie Counter free version on Android or iPhone/iPad/iPod Touch.This fitness app helps you to lose your weight easily. It could tie up with several health gadgets like Fitbit, Apple Watch, MapMyFitness, Runkeeper, Strava , Runtastic etc., You can look other useful apps from Myfitnesspal.
Get Calorie Counter for iDevice
Get Android Calorie Counter app
Runtastic Running & Fitness App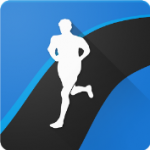 If you jog every morning, you need to have Runtastic app. It helps you track running, jogging and cycling activities using GPS.This fitness app can be downloaded for iPhone/Android and even Windows Phone. It integrates with music services like Spotify, Pandora, Google Music and more. Runtastic works with Android Wear and Apple Watch too. Real-time monitoring of workouts is the best feature of this fitness app. You can also get Pro version of Runtastic.
Get Runtastic Running App for iDevice
Get Runtastic Fitness App for Android
JEFIT Workout App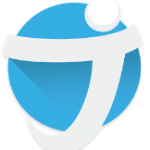 Getting up early and doing exercise is a cumbersome task for me. But, you need to do exercise to stay fit. JEFIT workout app is a personal trainer like application. JEFIT workout app for android/iPhone lets you to access several exercises for free.You can also upgrade to JEFIT Pro version. This workout app tunes you to reach your fitness goal to lose weight.
Download JEFIT Workout app for iPhone/iPad/iPod Touch
Download JEFIT Workout Tracker for Android
 Try the above fitness apps on your smartphones and stay fit and healthy. If you know any other useful fitness apps, name them in the comments. Lead a better and healthier life braced by technology. Android/iDevice users can also get premium versions of the above apps.
Happy Workouts!