Last modified on June 7th, 2016
GolfMatch App: Do you love to play Golf with players at your expertise level?  You can download GolfMatch app for iPhone or Android and can discover the nearby game players. GolfMatch app is like a social network for golfers. Playing a game of golf would be fun if you have few other golfers with similar interests. You can find such people if you download android or iPhone version of GolfMatch app. Check out this best app for a golf player.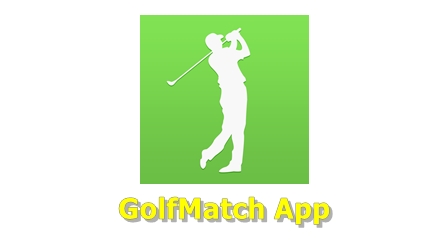 Download GolfMatch : A social network for Golfers
The app lets you create schedules online for the Golf matches. Using the Golfmatch app, you can able to know about the local golfers and plan a match against them. You can book tee-times online for the game at your favorite courses like Douglaston, Kissena golf courses in NewYork. You can also create private groups on app with the people you like. Using the app, you can also follow other people. The app has got a very interactive community. The online golf community suggest the tips for newbies. Download Golfmatch app for android or iPhone and give it a try. The app improve your skills on the game for sure. Apart from that, Golf improves to stay fit. Fitness is good for all-round development.
Download GolfMatch for Android 
Download GolfMatch for iPhone / iPad 
The android/iOS app shows you golfers based on your age , location, game-expertise level and type of game you are interested in. GolfMatch suggestions uses behavioral data to find the players with similar interests. The app also has Tip Tuesdays feature, using which you can post videos of your best golf-shots and get reviews from the online golf community. The app is very much useful if you are from US or Canada. Very soon, its services expected to serve in UK, Asia and Australia. You can also create golf events and the app company promotes your event.
Please do reply us in comments about your GolfMatch app review, once you install the app on your android or iOS gadget. It is one of the must have golf apps on your smartphones.
Trendingearth wishes you Happy Golfing!