Last modified on September 5th, 2016
How to spoof GPS/fake GPS location in Pokemon GO: Pokemon GO is the latest and craziest trending virtual reality game for android and iOS users. Tired of playing Pokemon GO by walking and running across the streets? Are you? You want to play Pokemon Go with out moving? Now just sit and relax by hacking the GPS location with the android/iOS app : Guopan App. If you download Guopan app for Android/iOS 10/9.4/9.3,  you can fake your location as you are in other country being in your place using Fly GPS app also.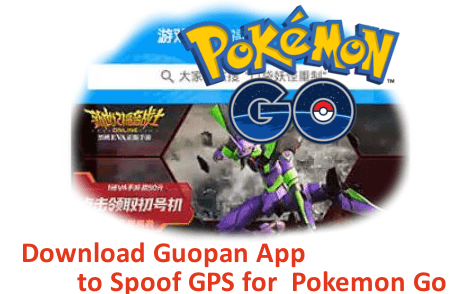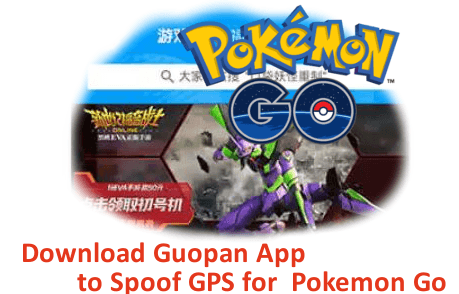 You can try TuTu App or  Fly GPS to hack your GPS location to catch pokemon's without moving from one corner to the other of the world. But,  some Android/iOS users may get supported with the above hacking GPS apps for pokemon GO , some may not. So you can try this Guopan App to catch them all without moving from one place to other. Guopan App is app like Fly GPS app for GPS spoofing.
Guopan Apk means?
It is an app that actually let's you to hack GPS location for Pokemon GO game to catch'em all. Guopan App is available both for Android or iOS users. Just by sitting at one place you can hack GPS and set your preferred country location to catch the powerful and interesting pokemon. There's a difficulty in installing Guopan app as it is in foreign language. But, we will help you to install Guopan app and have an interesting gameplay. You can play pokemon go anywhere using catch pokemon without moving guide.
Read: You can locate nearby pokemon using sites like Pokevision and Apps like Tutuapp. You can check out 8 pokevision alternatives for iOS/Android to know Pokevision like apps. such apps include PokeRadar, Pokemesh apps.
Install Guopan  for Android:
follow the steps to install the Guopan app.
Step-1: open the browser and enter the URL , http://www.guopan.cn/ and search
Step-2: Download the Guopan apk file by clicking the orange colour button with download or Android text.
Step-3: Install the Guopan apk file and you can see a lot  of apps on the screen, search for the Pokemon GO.
Step-4: Now you can see the Pokemon GO option with a green coloured button right side of it.
Step-5: Tap on the green button and the installation automatically starts.
WARNING: The use of these apps may leads to the ban of your Pokemon GO account. There may be either soft ban or permanent ban. soft ban  may ban your account for 3 or more days and ban can be lifted automatically. But with the permanent ban , your account may get ban permanently. To resolve the permanent ban issue, you may need to request Pokemon GO officials with some application.
Read: if you are a moviebuff, you must know about iOS apps like iFunbox, iFile for iOS 10/9.4/9.3. iFunbox, Moviebox and show box apps are entertainment apps that provide free HD movies, episodes.
I hope this article on how to download Guopan Fake GPS application to play pokemon GO is very useful to you. Write to us, if you face any problem like unable to detect location on fake GPS Apps like Fly GPS or Tutu Apps, or mock locations issues. Our experts will help you play Pokemon GO easily spoofing GPS location.